The Benlee Stronghold Property Trust No. 12 (the Trust) was established to acquire and proactively manage two modern, fully leased business park assets in Brisbane:
7 Brandl Street, Eight Mile Plains (Brisbane Technology Park); and
2 Westlink Court, Darra (BTP Westlink Green),
(each a Property and collectively the Properties).
The Properties occupy prominent positions within two established commercial precincts in Brisbane, with access to major roads and public transport infrastructure. Both Properties are fully leased A-grade commercial buildings with flexible layouts and a high ratio of car parking to net lettable area.
The Trust was established to meet growing demand for property investment opportunities that provide superior returns and offer a distinct advantage to unit holders. The trust's strategy is to enhance value for investors via income growth in the short-medium term and lease expiry management in the long term. The property managers are Benlee Company Pty Ltd and Stronghold Investment Management Pty Ltd. The trustee is One Funds Management Ltd and members of the One Investment Group provide accounting, tax and registry services to the Trust.
Key features of the Trust include:
Distributions paid bi-monthly;
Limited recourse debt borrowing for unit holders; and
An expected initial term of 7 years.
Key features of the Properties include:
7 Brandl Street, Eight Mile Plains:
Located 15km from the Brisbane CBD and 24km from Brisbane Airport;
7,526m2 site with frontage to Logan Road, offering significant exposure;
Constructed in 2006, the Property comprises two modern stand-alone buildings that provide a combined 5,264m2 of net lettable area and 154 car parks; and
Services include multi-zone stepped ducted air conditioning, swipe card entry to buildings and car park, internal elevators, fire services and security system. External improvements include concrete hardstand driveway and car parking, mature landscaping, hoarding and pylon signage.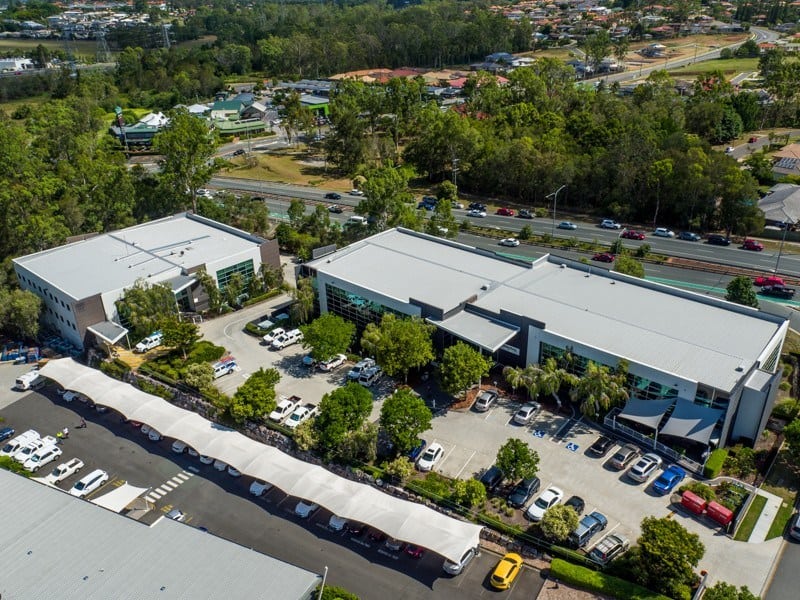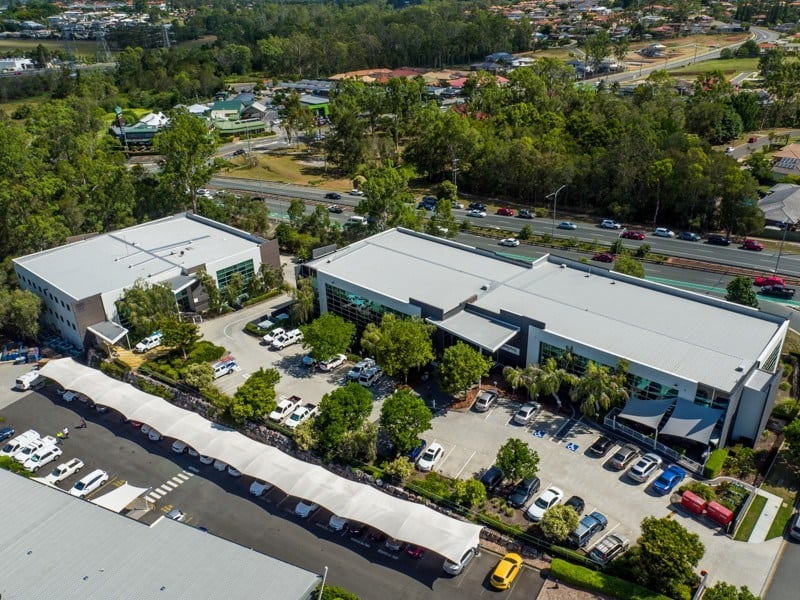 2 Westlink Court, 10 Station Avenue, Darra:
Located 18km from the Brisbane CBD and 28km from Brisbane Airport;
3,274m2 site at the centre of BTP Westlink Green;
Constructed in 2014, the Property is improved with a modern building providing 2,997m2 of A-grade office accommodation over two levels, with parking for 108 vehicles; and
Services include a lift and three separate staircases, providing high quality accommodation, commensurate with new office building standards, including carpet tiles, ducted and zoned air conditioning, kitchenettes, entrance foyers, end of trip facilities and ample natural light.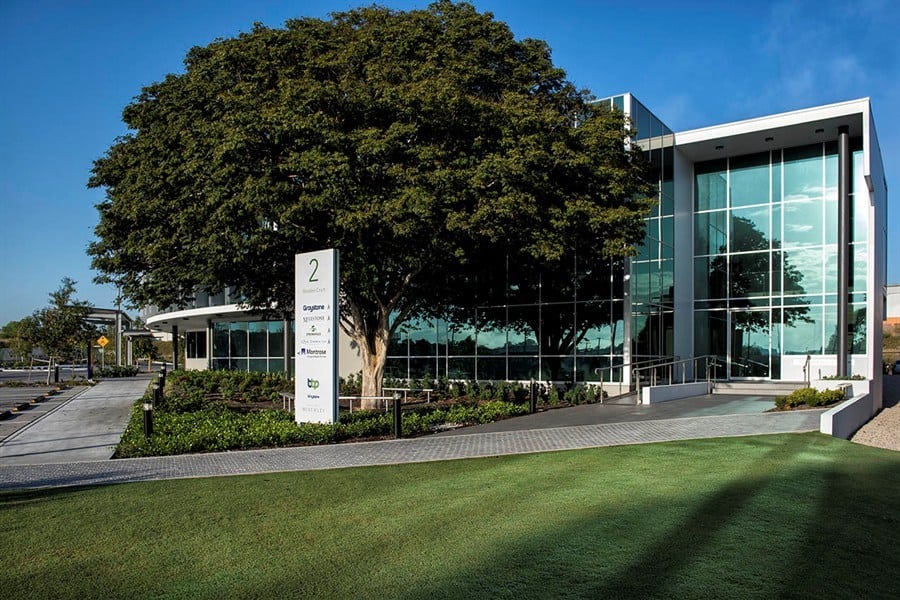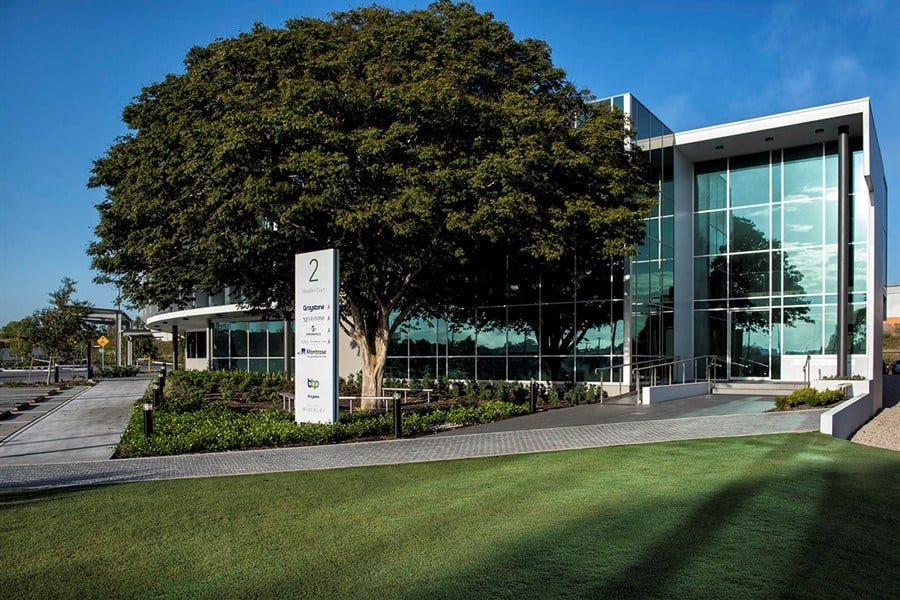 Should you have any queries, please email us at enquiries@oneinvestment.com.au or alternatively call us on (02) 8277 0000 to discuss further.